After staying in Porto for six nights we sailed out of the river Duoro Friday 28 August 2015 at 12 o'clock. We want to go for sail but there are not much wind. We make 17 Nm on 6 h and had to give up and start the motor and it was not turned of until 11 o'clock Saturday 29/8 when we launched the asymmetric spinnaker.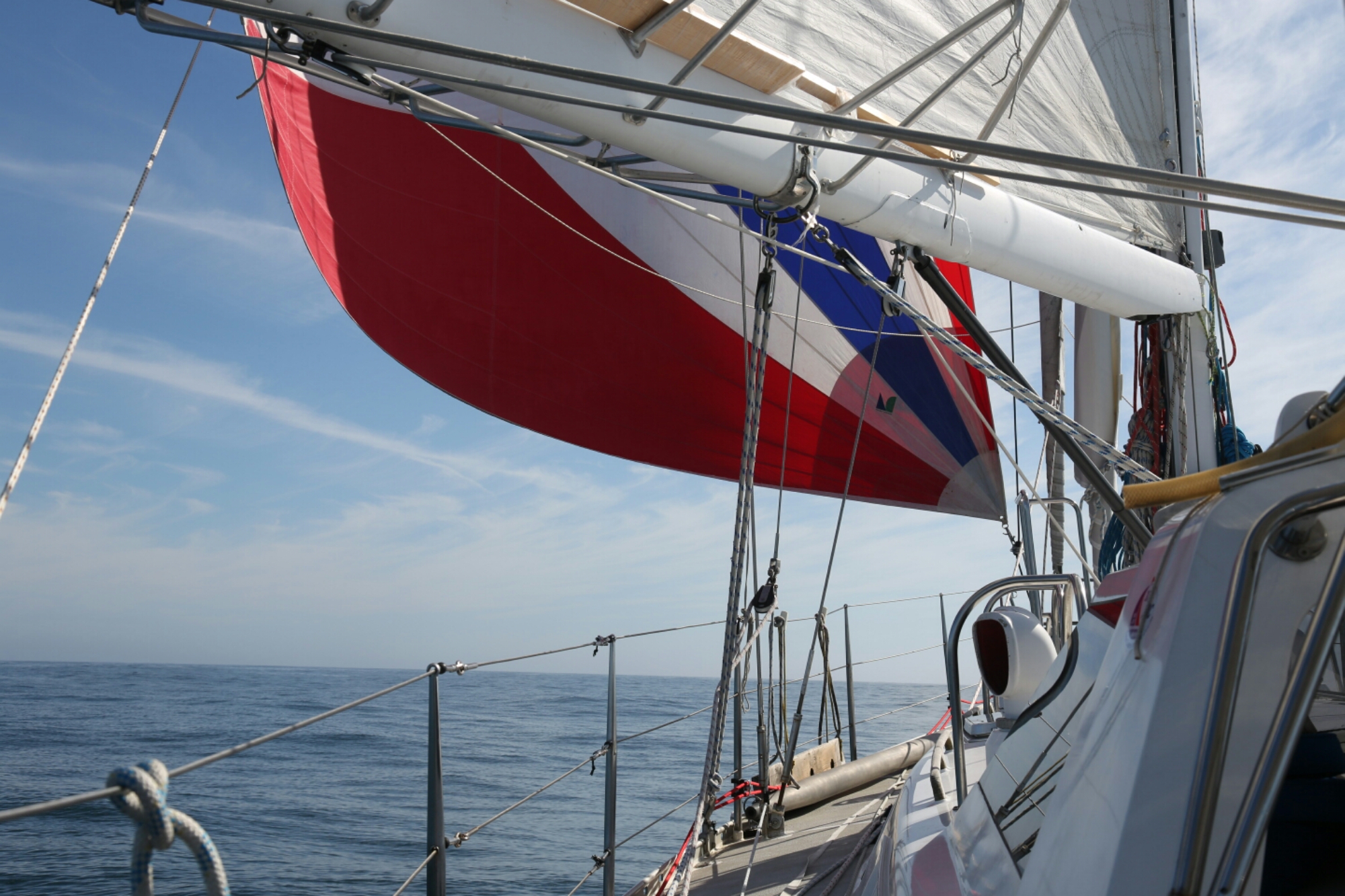 It was nice to go for sail after a dark cloady and foggy night with almost no sight of the moon and the stars. We had a nice ride until 17 h when we got more wind and changed to jib. At 22 h we changed the jib with the asymmetric spinnaker and at 24 h jib instead. At this time we had a visit of a few dolphins, so lovely. At 24 h we started the motor while passing by the fashionable Cascais and Estoril lightened up and continued up the river Tejo for a little while to arrive in Oeiras Marina Lisbon at 2 o'clock Sunday 30/9 after sailing for 38 h and 169 Nm. We got good help to find a mooring, in the middle of the night, by a harbour officer passing by, calling the harbour marster. After sleeping late we had very good bred for breakfast delivered in the cockpit in the same way as in Porto but much better bred. We took a walk a long side the Rio Tejo to find a supermarket. Time for washing clothes by hand since it was windy and sunny weather for drying. The next day a tour with local train to the city passing Belem on the way. We went up too highest point and could see the "Avenida de Liberdad" below, and went down again to enjoy a drink in the shadow of the trees in the avenida.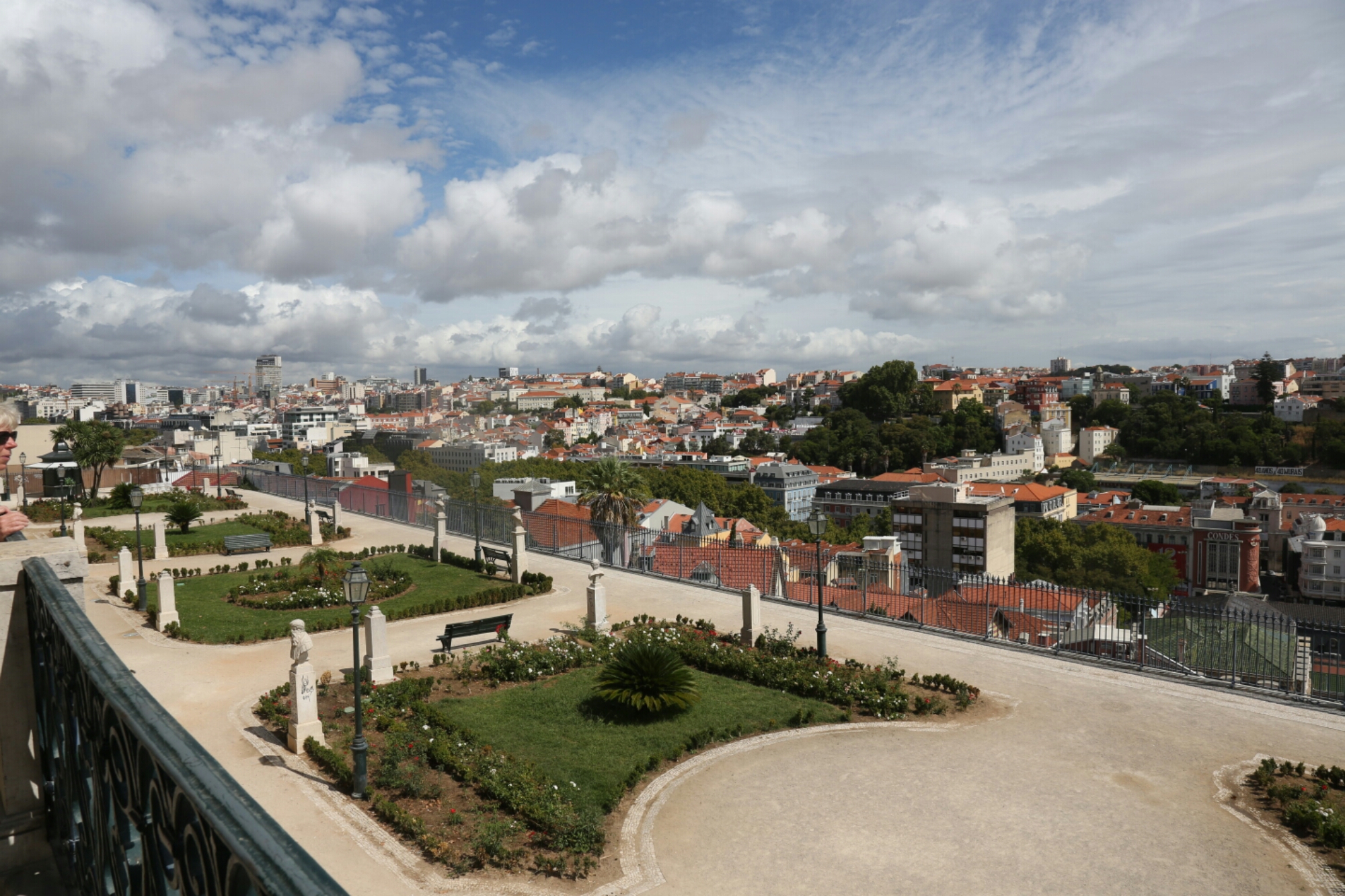 In Alfama we found a local restaurant serving food for the working people in Lisboa on siesta time. Good fish dishes for less money but you had to bee patient. After that we whent up and down the more fancy Alfama hills than remembered it from 1978.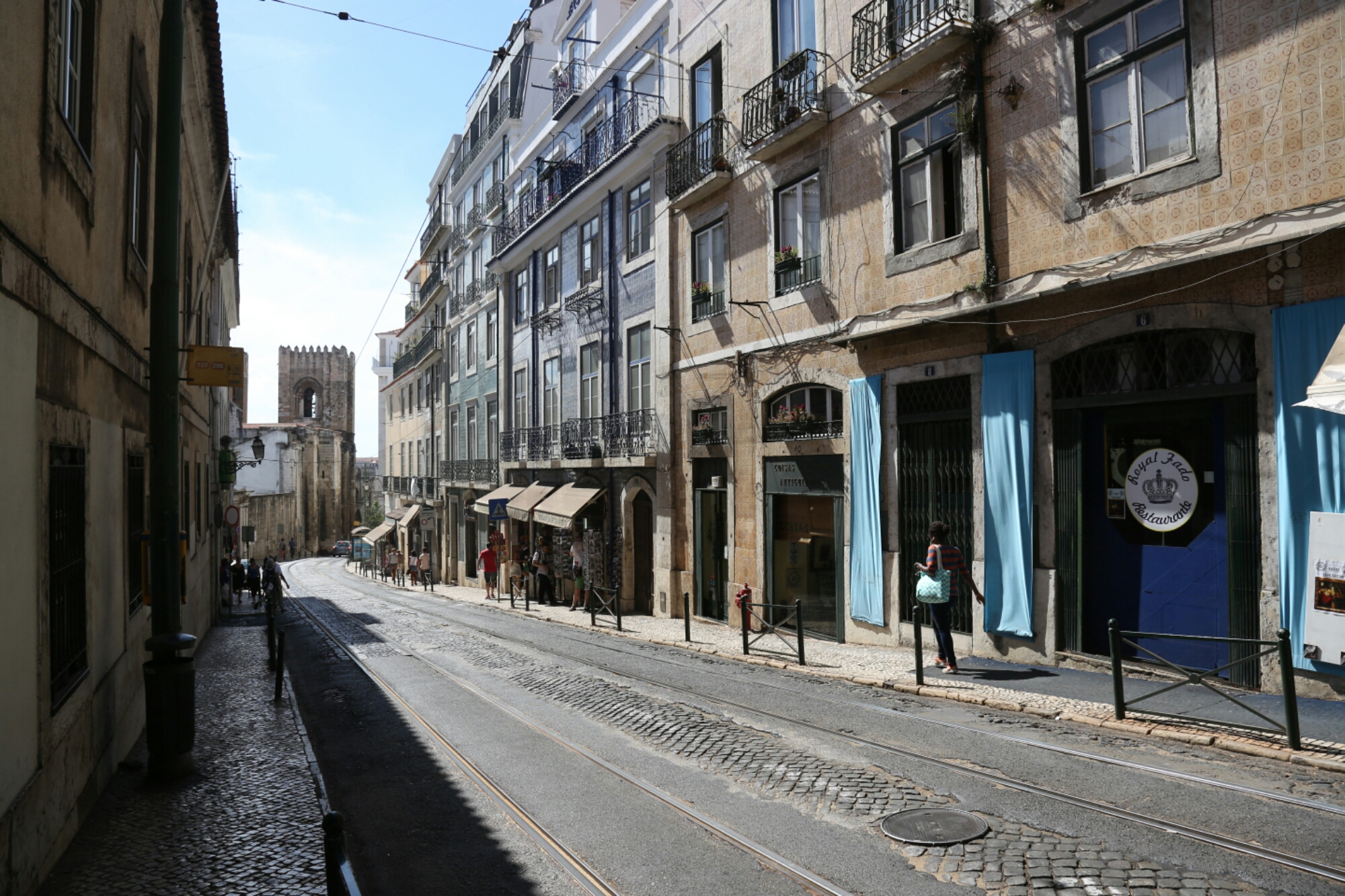 The next day I had a sick throat and an ear and an eye infection. Luckily we had a supply of ear-drops, and eye-drops on board. After staying in bed one day I was again on my feet walking to the supermarket and washing cloth (for free) and preparing for the trip to Lagos on the Algarve coast of southern Portugal.