Friday the 21/8-2015 we fuelled after waiting for an hour for the diesel in the harbour tank to settle after being filled up. Therefore we got away later then planed, at 10:00, from these pleasant harbour to be. We had Punta Chanseira on Isla Sisarga Grande with lighthouse on our port side at 14 hour. Goodbye to Spain. At 21:35 we set jib and main sail and enjoyed a beautiful sundown. At 22 hour the jib was rolled in and we kept the main up until 01:00 a clock. Unfortunately we had to go for motor the rest of the way to Porto and arrived there the 22/8 at 17 hour. We had some leftovers and took a walk along the Duoro river before going to bed.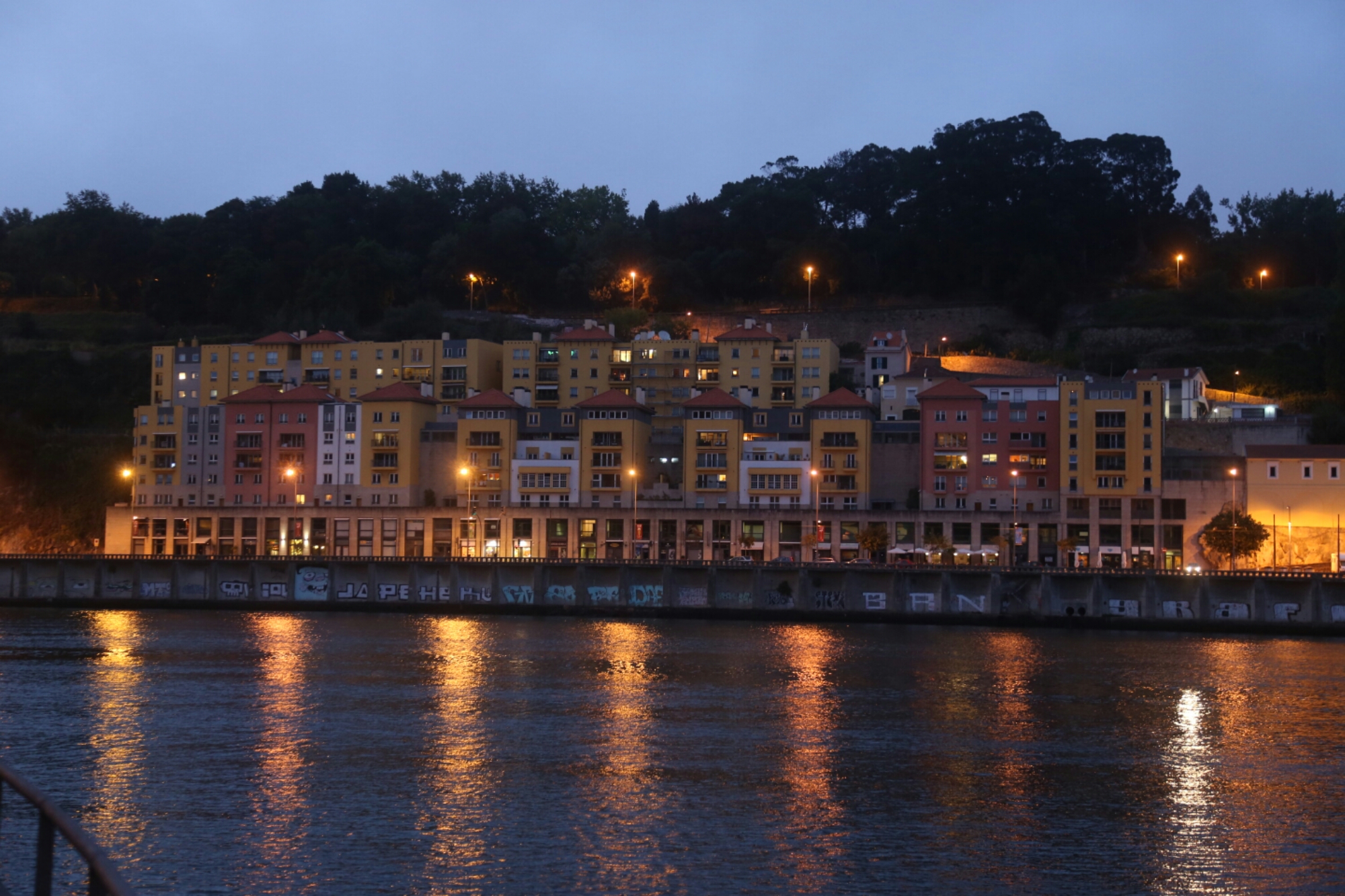 The next day it was very windy so we relaxed and stayed aboard most of the time. In the evening we had a delicious birthday dinner at the small fishers village close to the harbour. Grilled Scrimp and squid and grilled (durade) fish and for the birthday-kid a Portuguese cheesecake (a lot cream) of .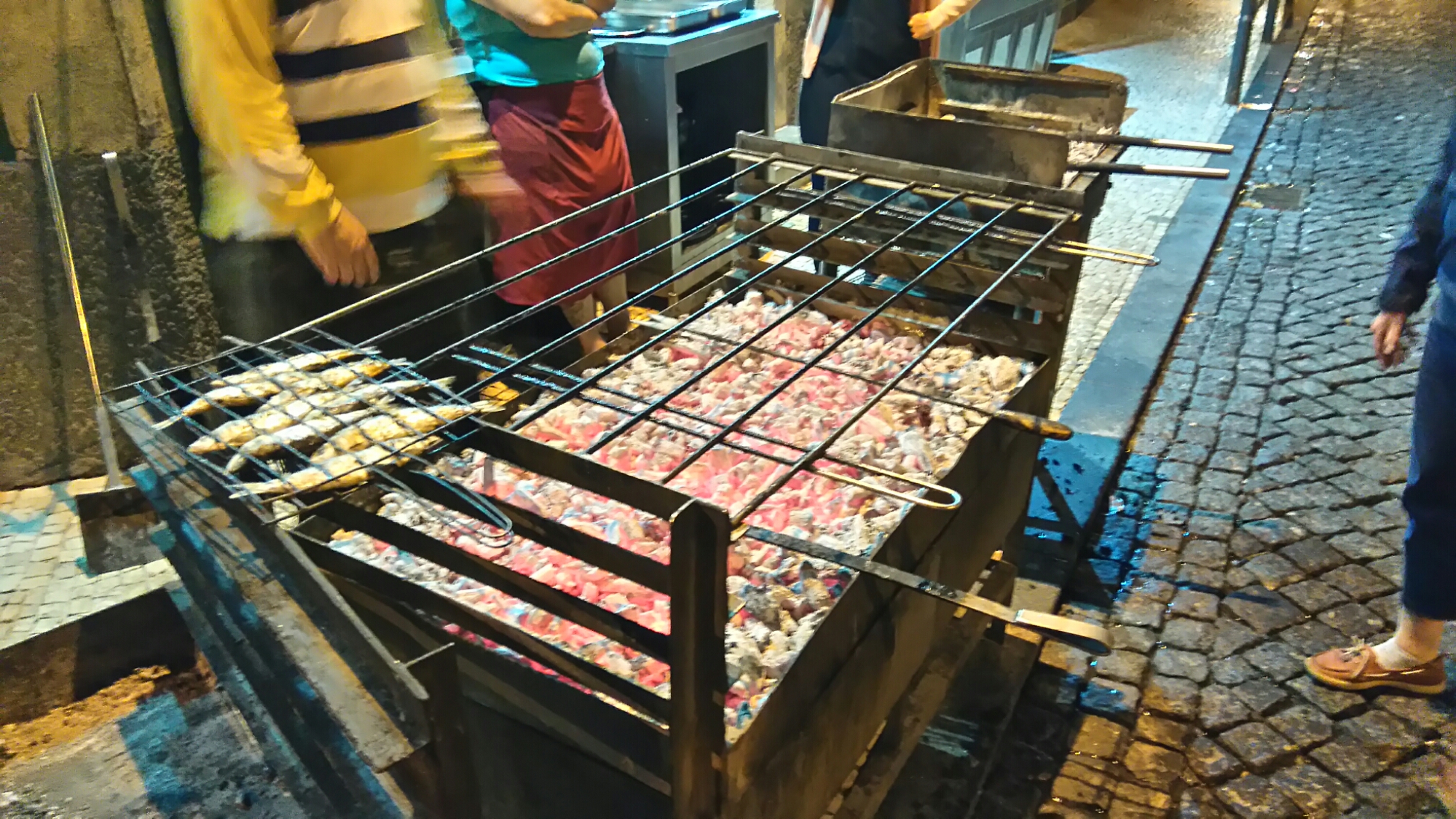 We stayed for several days in Porto and got to see the town one day taking the mini ferry to the other side of the river and the tram to the centre of Porto.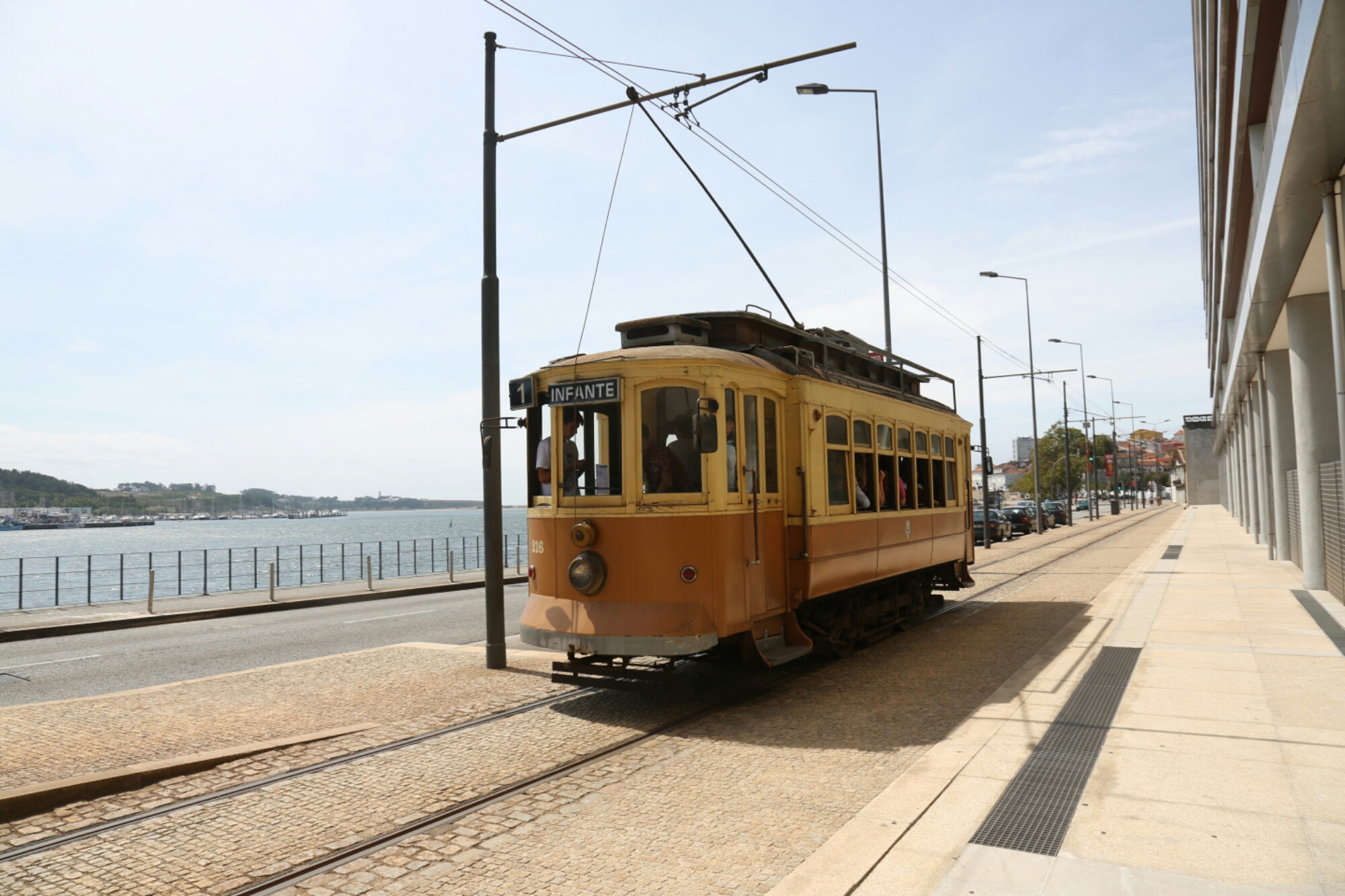 Walking around in Porto is not for unfit persons because it is built on hills. We got a lot of excise and good training for Lisbon later on. Bachalau sandwich coffee and coke was the treat. The rest of the time we spent walking around in the area shopping in the local mini-market, sitting in the harbour office with good WiFi making bank business and home page. Also overheated 24 volt battery bank shifted out and shifted micro switch in pressure-state in fresh water pump. Try with a new antennae to HF radio. Now we were ready for Lisboa!